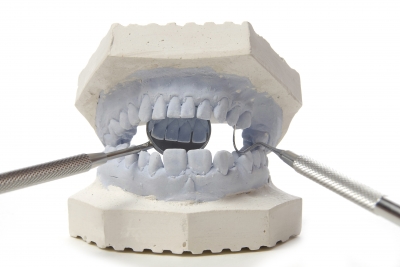 Our dentist will examine your fillings at your checkup visits. You may need X-rays if we thinks a filling might be cracked or leaking, or to see whether decay is occurring under the filling. Dental decay is "a slowly progressing disease," says David A. Albert, D.D.S., M.P.H., associate professor of clinical dentistry at the Columbia University School of Dental and Oral Surgery. "From start to finish in the general population, it can take five years to go from a new caries lesion (early decay) to full-blown involvement of the pulp (the center of the tooth, where the nerves and blood vessels are). Back in the 1920s, the way we practiced was based on [decay] progression taking a matter of months."
So early decay doesn't always mean you need a filling. In fact, the decay often can be reversed. A tooth starts to decay because acid in your mouth causes minerals to leach out of the enamel, and the enamel breaks down. Fluoride therapy, dietary changes and better oral hygiene habits can reverse this process by causing minerals to build up in the tooth again, making the enamel stronger.
Symptoms (what you might experience if you need a filling):
Sensitivity- to hot, to cold, to pressure, to sweet things
Toothache
A sharp or throbbing pain
Pain on biting or chewing.
The general view for assessing decay and deciding if you need a filling is called a BITE WING radiograph. This shows the dentist a side view of all the molar teeth on the top and bottom of your mouth. The section on bitewing X-rays will show you how the dentist identifies decay and tells if you need a filling.
Need a Tooth Filling Queen Creek, AZ 85142
Everyone Here at Hill Family Dentistry is SUPER excited to help you with all your dental needs. We pride ourselves on having the best Customer Service in in Arizona! Come see why we are the Best of 2015 in Dental Care. Give us a call to schedule your appointment now! You can chose from one of the following family friendly Dental Offices in Queen Creek 480.907.7795 or San Tan Valley 480.588.8127.

Free Consultation for New Online Customers