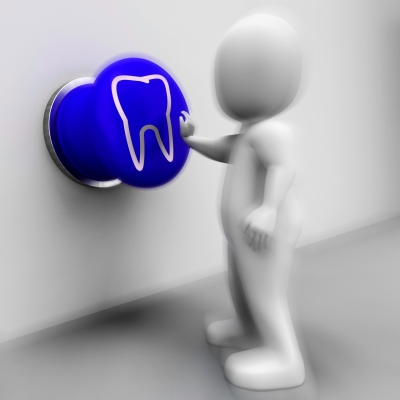 What is a Periodontist?
Periodontists are dentists who have completed continued their education, and are highly trained in methods of maintaining the function, health and aesthetics of the jawbone and tissues.
A dentist must first graduate from an accredited dental school before undertaking an additional three years of study within a Periodontology residency training program, in order to qualify as a periodontist.
The primary focus of this residency training is on both surgical and non surgical management of periodontal disease and the placement of dental implants.
Conditions Treated by a Periodontist
The periodontist is mainly concerned with preventing the onset of gum disease, diagnosing conditions affecting the gums and jawbone, and treating gingivitis, periodontitis and bone loss. Periodontal disease is a progressive condition and the leading cause of tooth loss among adults in the developed world.
The periodontist is able to treat mild, moderate and advanced gum disease by first addressing the bacterial infection at the root of the problem, providing periodontal treatment, then providing information and education on good oral hygiene, and the effective cleaning of the teeth. Need a Periodontist Queen Creek, AZ 85142
The most common conditions treated by the periodontist are:
Gingivitis
Gingivitis is the most common form of periodontitis. It is categorized as mild, and is caused by the buildup of plaque and toxins, and if left untreated can lead to more advanced periodontal diseases. Those at increased risk of developing gingivitis include pregnant women, women taking birth control pills, those with uncontrolled diabetes, individuals on long-term steroids, and people who medically control seizures and blood pressure.
Treatment: Gingivitis is easily reversible if treated in its early stages, using a combination of home care, and regularly scheduled professional cleanings. Occasionally, a dentist may need to perform root planning and deep scaling procedures to cleanse the infected pockets of bacteria and debris. Patients are encouraged to regularly use a combination of medicated mouthwashes, and prescribed antibiotics, in order to kill any remaining bacteria and promote proper healing.
Chronic Periodontal Disease
Chronic periodontal disease is the most common form of the disease, and occurs frequently in people over 45 years of age. Chronic periodontal disease is characterized by inflammation below the gum line, and the destruction of the gingival and bone tissue. Many patients initially feel that their teeth appear to be growing in length, but in actuality the gums are gradually receding.
Need a Periodontist Queen Creek, AZ 85142
Everyone Here at Hill Family Dentistry is SUPER excited to help you with all your dental needs. We pride ourselves on having the best Customer Service in in Arizona! Come see why we are the Best of 2015 in Dental Care. Give us a call to schedule your appointment now! You can chose from one of the following family friendly Dental Offices in Queen Creek 480.907.7795 or San Tan Valley 480.588.8127.

Free Consultation for New Online Customers!