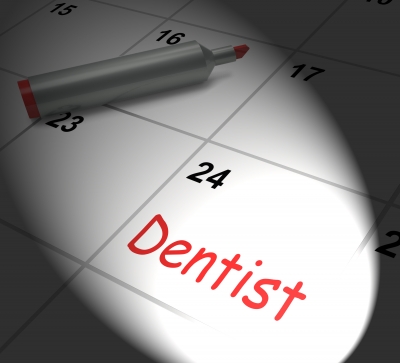 Fluoride is one of the most effective agents that help in preventing tooth decay. This mineral can be found naturally in water and almost all foods. For over 50 years now, fluoride is an agent that is well known by many health professional organizations in the world.
Fluoride works in two ways, which includes:
1. Teeth Strengthening
Topical fluoride helps in strengthening the teeth, and the way it works is very simple. The moment it touches the outer surface of your teeth, it is absorbed and hence making the teeth more resistant to decay. In our day-to-day activities, we get topical fluoride by using fluoride consisting products such as teeth gels, mouthwash and even toothpaste. This is why you will find dental hygienists and dentists advising parents to have their kids apply professional fluoride at least twice every year during dental checkups.
2. Helps Strengthening Teeth That Are Developing Under The Gum
Systemic Fluoride does also help in strengthening teeth that have grown and those that are still developing under the gums. This type of fluoride is found in water and a majority of foods that we consume. The good thing is that this agent is available as a supplement gel or drops for infants, and they can be prescribed by your physician or dentist. Fluoride drops are recommended for babies, whereas tablets are for kids up to teen years.
Again, it is equally important to monitor the amount of fluoride ingested. If you consume a lot of fluoride, one is bound to develop a condition known as Fluorosis (They are white spots on the teeth). Even though many people do get this agent through food and water, at times they are not enough to help prevent tooth decay. For this reason and more, your dentist may recommend using fluoride treatments. Other reasons include:
1. A history of dental decay
2. Inadequate saliva flow caused by medical condition, medication or treatment
3. Lack of enough exposure to it
4. Poor or fair oral hygiene habit
5. Sensitive or exposed root habits
6. Fissures or deep pits on the chewing surfaces of the teeth
NOTE: fluoride alone will not prevent tooth decay! Therefore, it is advisable to brush your teeth at least twice every day. As you are doing that, ensure that you floss regularly and eat a balanced diet.
Need a Dentist Near Me Queen Creek, AZ 85142
Everyone Here at Hill Family Dentistry is SUPER excited to help you with all your dental needs. We pride ourselves on having the best Customer Service in in Arizona! Come see why we are the Best of 2015 in Dental Care. Give us a call to schedule your appointment now! You can chose from one of the following family friendly Dental Offices in Queen Creek 480.907.7795 or San Tan Valley 480.588.8127.

Free Consultation for New Online Customers