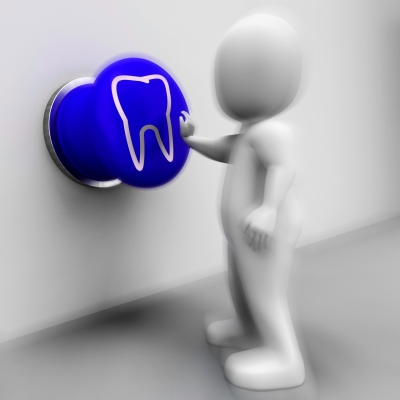 Bleeding gums are often the first sign of gingivitis*, a medical condition that can lead to serious consequences, including tooth loss and gum surgery. The main cause of bleeding gum is the buildup of plaque at the gum line. This will lead to a condition called gingivitis, or inflamed gums.
Plaque that is not removed will harden into tartar. This will lead to increased bleeding and a more advanced form of gum and jawbone disease known as periodontitis. Even if you're a die-hard daily flosser (which, let's be honest, most of us aren't even close to being), chances are, you see an occasional drop or two of blood post string-session. No big deal, right? Not so fast.
"Bleeding gums are never normal, not even when you have your teeth professionally cleaned. Imagine your scalp bleeding when you brush your hair. In other words, if your gums are bleeding when you floss or brush your teeth, you have periodontal disease, commonly known as gum disease.
When plaque and its cavity causing bacteria build up on your teeth, your gums (the gingiva) can become inflamed. The result is gingivitis. Painless and virtually symptom free, gingivitis is easily missed unless you notice bloodstains on your toothbrush or dental floss. Gingivitis is an ignored disease because it's not painful. It's out of sight, out of mind. But left untreated, gingivitis can lead to periodontal disease, a critical oral condition characterized by the destruction of gum tissue and tooth loss.
Bleeding Gums Queen Creek, AZ 85142
Everyone Here at Hill Family Dentistry is SUPER excited to help you with all your dental needs. We pride ourselves on having the best Customer Service in in Arizona! Come see why we are the Best of 2015 in Dental Care. Give us a call to schedule your appointment now! You can chose from one of the following family friendly Dental Offices in Queen Creek 480.907.7795 or San Tan Valley 480.588.8127.

Free Consultation for New Online Customers