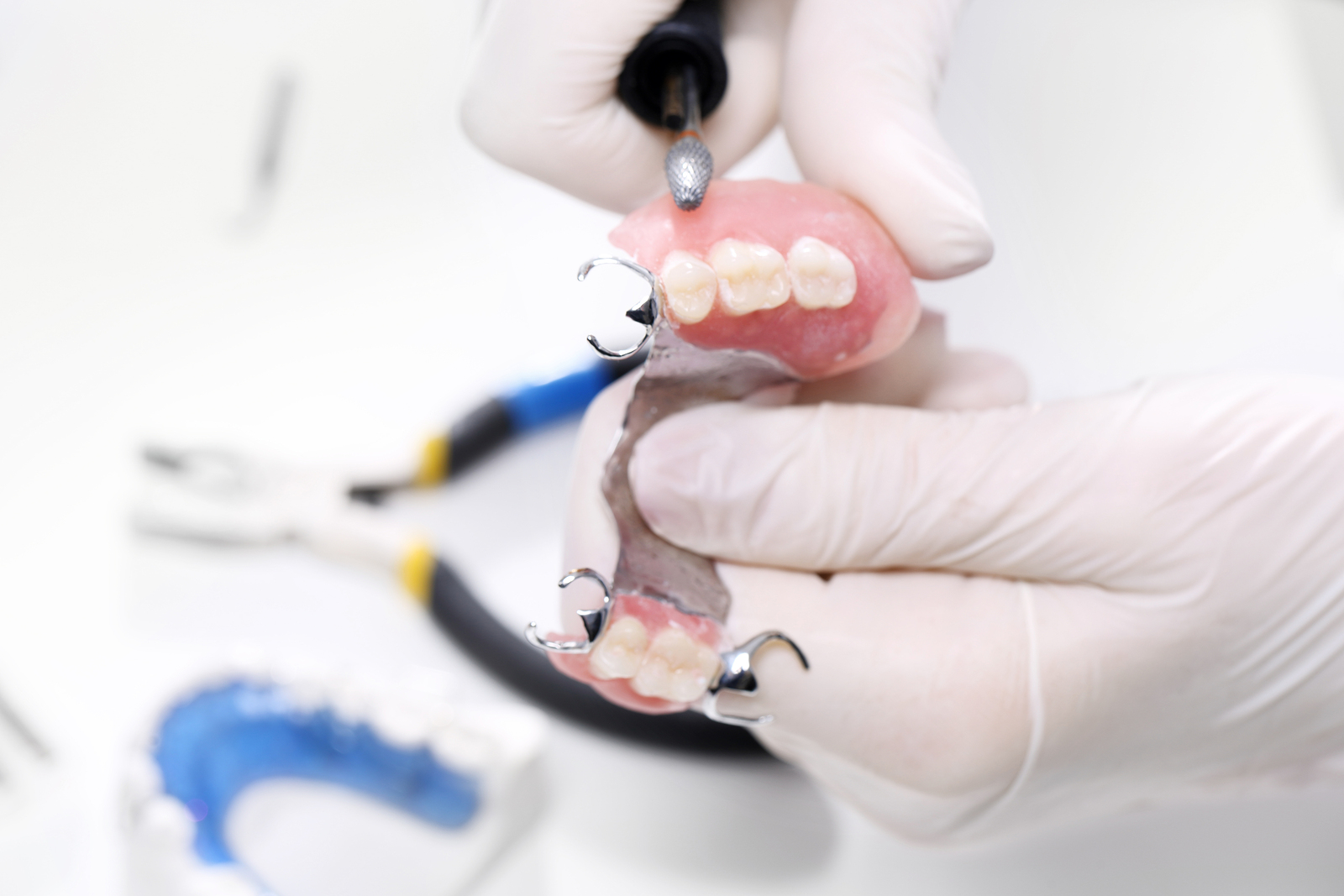 What are the Different Types of Materials for Making Dentures?
Dentistry professionals have developed dentures for a number of reasons: to replace missing tooth, to help people smile with confidence, and to allow those who don't have a complete set of teeth to chew.
Dentures are made from different varieties of materials. There is no single best material that is suitable for everyone. The "best" will be determined by the patient's case, and financial status. There are two types of dentures: the full dentures and the partial dentures. Dentistry experts make use of materials such as acrylic, alloys, and porcelain to make top-quality dentures.
Acrylic resins are strong and very durable plastics, and are the most commonly used material in fabricating dentures. Acrylic comes in different grades to match the color of the patient's natural teeth. This material can be a bit expensive but it can extend the denture's life for up to 10 more years. Tooth patterns made of plastic can be made to look exactly the same as the replaced tooth. It can give a more uniform appearance. The pink gum-like part on the top of the denture is also made of acrylic material. Best Dentist for Dentures Queen Creek, AZ
Certain metal alloys are usually used to frame an artificial tooth on the denture mount for the sake of achieving stability. If the metal mount is not properly sealed in the acrylic base, it can leave a metallic taste in the mouth of the person wearing the denture.
In the past, Dentistry practitioners have developed porcelain dentures and this material is mostly used in full or complete dentures. Porcelain is a very durable material which does not break easily. The downside, however, is that porcelain may easily chip and it also creates a very audible clicking sound when the person chews. While some are fine with that sound, others get really annoyed by it.
Best Dentist for Dentures Queen Creek, AZ
Everyone Here at Hill Family Dentistry is SUPER excited to help you with all your dental needs. We pride ourselves on having the best Customer Service in in Arizona! Come see why we are the Best of 2015 in Dental Care. Give us a call to schedule your appointment now! You can chose from one of the following family friendly Dental Offices in Queen Creek 480.907.7795 or San Tan Valley 480.588.8127.

Free Consultation for New Online Customers!