Too Much Space In Between Teeth
Your teeth can be perfectly straight, but have too much spacing between them. If you have to much spacing, you most likely have Diastema. All this means is that you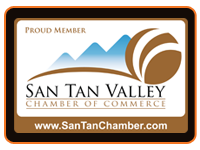 have an area with extra space between two or more teeth in the mouth.
Diastema is most common amongst the two front teeth of the upper mouth. Children experience diastema when their primary teeth fall out. In most cases however, the spaces will close when the permanent teeth start to come in. Sometimes diastemas occurs when the teeth are not the correct size, teeth are missing, or the labial frenum is to large. The labial frenum is the tissue that goes from the inside of the lip to the gum, where the upper two front teeth are located. Best Dentist Near Me Queen Creek AZ 85142
So what are your options if you are experiencing any of these issues? The first step is consulting with your dentist to see what treatment plan is best for you. Some options you may consider are to keep the diastema and do nothing, have orthodontic treatment to move the teeth and close the large gaps, use porcelain veneers to help close the gaps, have crowns/bridge work done, or replace the teeth with implants. Implants however, are only available to adults.
If the issue is an oversized labial frenum, a frenectomy may be needed. This procedure would involve cutting the frenum and then repositioning it to allow more flexibility with the teeth. A lot of times if the frenectomy is done on a child, the space closes by itself. If the procedure is done in a teen or adult, the space may need to be closed with braces.
Speak to your dentist about which option is best and the right one for you! Best Dentist Near Me Queen Creek AZ 85142
Everyone Here at Hill Family Dentistry is SUPER excited to help you with all your dental needs. We pride ourselves on having the best Customer Service in in Arizona! Come see why we are the Best of 2015 in Dental Care. Give us a call to schedule your appointment now! You can chose from one of the following family friendly Dental Offices in Queen Creek 480.907.7795 or San Tan Valley 480.588.8127.

Free consultation